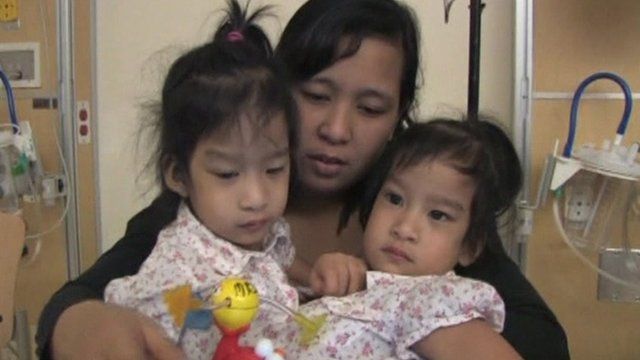 Video
California medics separate two-year-old conjoined twins
Two-year-old twins Angelina and Angelica Sabuco, joined at the chest and abdomen since birth, have been separated in a nine-hour operation at the Lucile Packard Children's Hospital at Stanford University in California.
Surgeons said they had successfully disconnected the twins' fused livers, diaphragms, breast bones and abdominal walls, and expect the girls' recovery to take about a month.
About six sets of conjoined twins are separated in the US every year, the hospital said.
Heather Sharp reports.
Go to next video: Conjoined twins' dad on separation