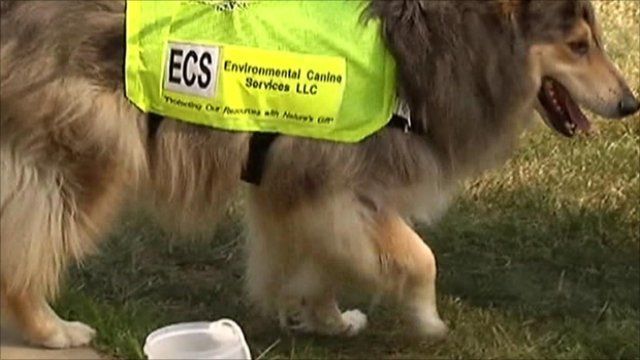 Video
US health officials use dogs to sniff out e.coli spots
US health authorities are deploying dogs to locate sewage spots around Lake Macatawa, in Michigan.
The sniffer can identify spots of E.coli, which can cause rashes, diarrhoea and fever.
The specially trained dogs are not only able to detect pollution, but can also trace its source within days.
Eric Camara reports.