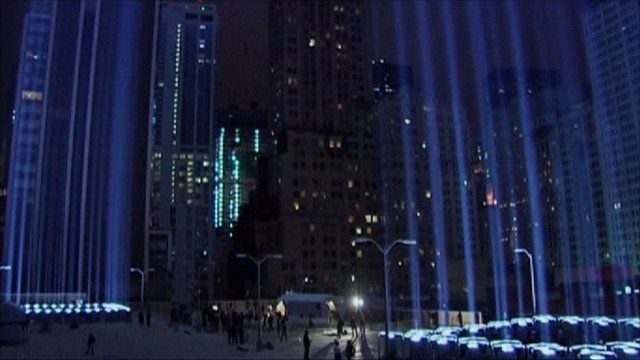 Video
Twin towers recreated in light
On the tenth anniversary of 9/11, twin beams of light in the shape of the World Trade Center illuminated through Manhattan night sky.
An installation named "Tribute in light" was set up for the first time 6 months after the twin towers attacks and has been re-created on every 9/11 anniversary.
Karen Zarindast reports.
Go to next video: New 9/11 video released