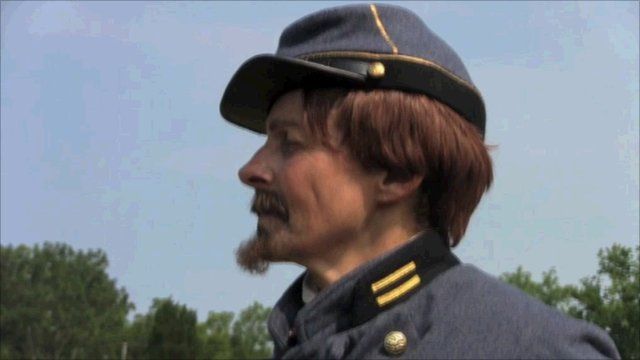 Video
A female view of the Civil War
The 150th anniversary of the Battle of Bull Run/First Manassas marks the first in a summer full of re-enactments of the American Civil War.
Re-enactors, in their thick wool uniforms and custom-made weapons, converged on the Virginia battlefield to fight in the battle of a lifetime.
But for one re-enactor, this day in history still means so much to her, even in modern times.
Joyce Henry, dressed as Lt Harry Buford, talks about one woman's role in the Civil War and how it feels to be in those boots.