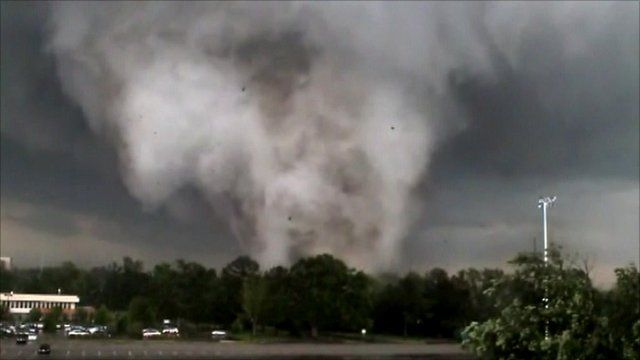 Video
US tornadoes: Death toll continues to reaches 340
The number of people known to have died in the tornadoes which have ravaged the southern US this week has reached 340.
A state of emergency remains in six states following one of the worst twister outbreaks in US history, and emergency teams continue to search for bodies and survivors.
In Concord, Alabama - the state worst hit by the tornadoes - a recovery team rescued three people who had been trapped in a basement for three days.
Tom Burridge reports from Washington.