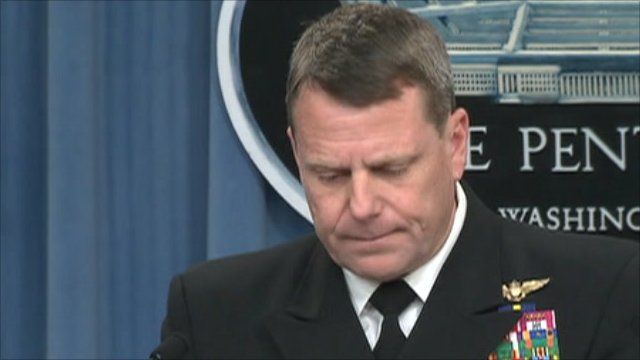 Video
US military message to Libya: 'Stop killing your own people'
The "no-fly" zone in Libya is being strengthened, Vice Admiral Bill Gortney has said at a Pentagon briefing.
Command and control capabilities are still being targeted, the Director of US Joint Staff added.
"Stop killing your own people" was the message to the Libyan forces loyal to Gaddafi, he told the news conference.
Go to next video: 'No evidence' of Gaddafi ceasefire