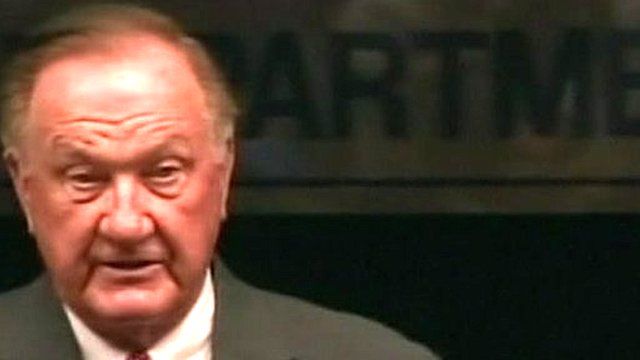 Video
Woman tackled Jared Loughner after he shot her
A woman who tackled the gunman who shot congresswoman, Gabrielle Giffords, and 19 other people in Arizona has been praised by police.
Pima County Sheriff Clarence Dupnik told journalists the woman grabbed a magazine of bullets from the man as he was trying to reload his gun. She had also been shot by him.
Two men then grabbed him.
Six people died in the shooting, which happened as Ms Giffords was meeting constituents at a supermarket in Tucson.
Go to next video: Surgeon 'cautiously optimistic'