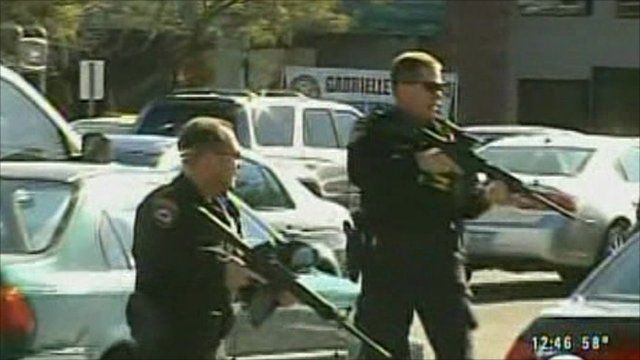 Video
Giffords shooting eyewitness: 'Bullet holes in windows'
A US congresswoman is in a critical condition after being shot at a public event in Arizona in an attack in which five people were killed.
Democratic Representative Gabrielle Giffords, 40, was shot in the head at close range in front of hundreds of people in Tucson.
A doctor told reporters he was "very optimistic about her recovery".
Eyewitness Ken Penner who was at the scene of the shooting describes what he saw.