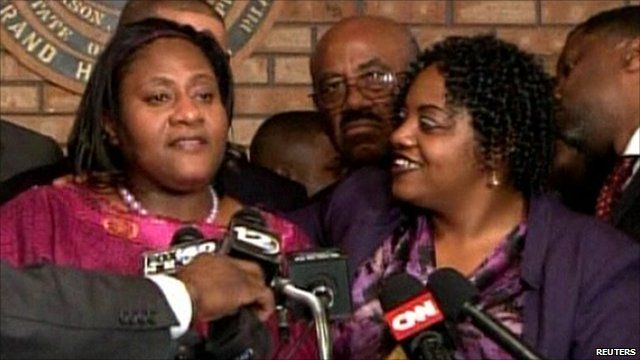 Video
'Kidney sisters' tell press they're 'not bitter'
Two imprisoned sisters whose sentences were dropped on the condition that one donate her kidney to the other, have been released from jail in Mississippi and spoke to the press about their delight.
Jamie and Gladys Scott were convicted in 1994 of taking part in a robbery that netted $11 (£7).
Mississippi Governor Haley Barbour agreed to release the sisters on the condition that Gladys, 36, donates a kidney to her sister within one year.
Gladys, who came up with the idea for the transplant, volunteered to donate her kidney to 38-year-old Jamie in her petition for early release.
Go to next video: Life waiting for a kidney donor