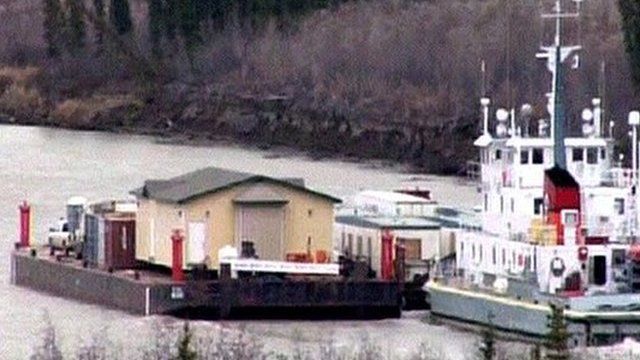 Video
Pre-built mosque's 2,000 mile trip
A small Muslim community in Canada has taken delivery of a new pre-built mosque that has been transported more than 2,000 miles by land and water.
Followers welcomed the shipment, which took a month to deliver from Winnipeg to Inuvik, a small Canadian town above the Arctic Circle.
The mosque will serve the 100-strong Muslim community, who have outgrown their existing building.
Go to next video: Imam designs 'mosque in a box'