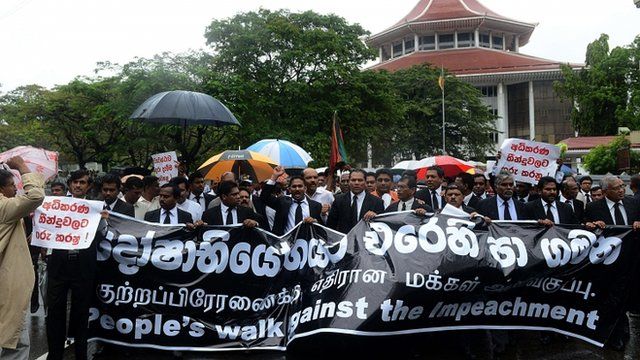 Video
Colombo protests oppose chief justice impeachment
Lawyers in Sri Lanka have accused the government of leading the country towards anarchy, in seeking to defy the top courts of the land and sack the Chief Justice.
They marched in the streets of the capital Colombo, a day before a parliament dominated by the government's members is set to impeach her.
Charles Haviland reports.