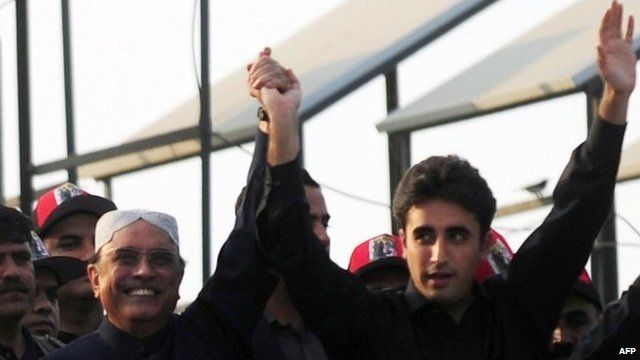 Video
Bhutto's son sets out his political vision in first major speech
The son of Pakistan's murdered ex-Prime Minister Benazir Bhutto has promised to fight militancy to maintain democracy, in his first major political speech.
Bilawal Bhutto Zardari, whose father is President Asif Ali Zardari, told supporters marking five years since his mother's death that she "sacrificed her life to uphold democracy".
He has so far kept a low profile as chairman of the Pakistan People's Party, but as the BBC's Shahzeb Jillani explains, his more prominent participation in politics could play a role in next year's election.