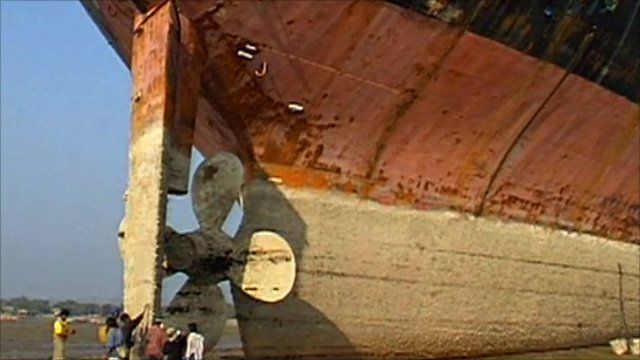 Video
Bangladesh ship workers die from toxic gas, say police
Police in Bangladesh say four workers have died and two others are ill after inhaling toxic gas while dismantling a vessel at a ship breaking yard.
The workers were inside a scrapped vessel at a yard in the Chittagong region on Sunday evening.
Their deaths come just days after two other labourers died in a similar incident at another yard.
Environmentalists say Bangladesh has become a dumping ground for ageing ships with hazardous materials.
Our Bangladesh correspondent Anbarasan Ethirajan reports from Dhaka.