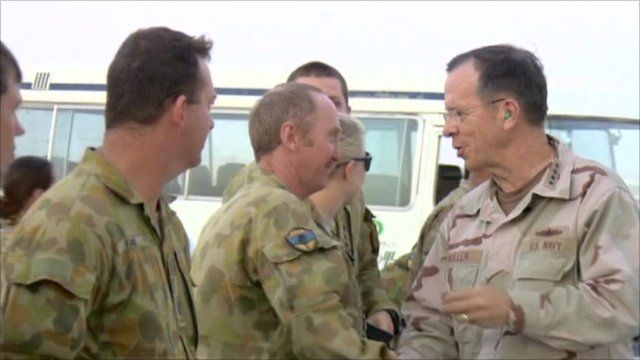 Video
Inside view on Admiral Mike Mullen's Afghan trip
Admiral Mike Mullen has completed what is expected to be his last trip to visit US troops in Afghanistan.
The outgoing chairman of the Joint Chiefs of Staff has been in the post since 2007 and is set to retire this October.
The BBC's Lyse Doucet was given rare access to the admiral's trip and sent this report from Afghanistan.
Go to next video: Afghanistan security 'progressing' - US