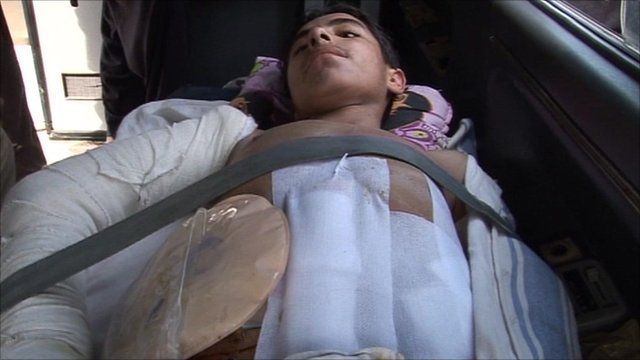 Video
Teenage suicide bomber 'sorry' for blast attempt
In early April, a horrific suicide blast ripped though a Pakistani shrine packed with thousands of devotees killing scores of people.
There were two attackers, both schoolboys in their early teens.
One of them, Umar Fidai, aged 14, survived to explain what had made him want to take his own life and the lives of others.
Go to next video: Pakistan suicide bombers kill dozens