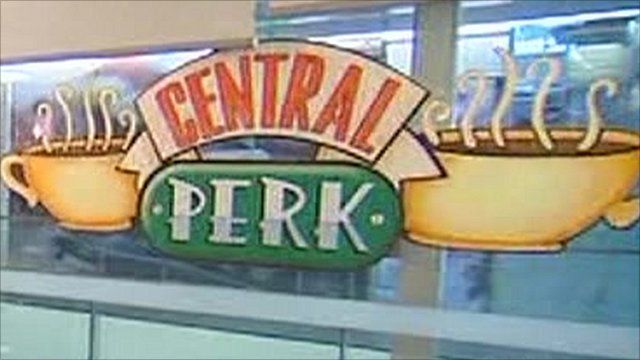 Video
Friends in China: Central Perk hits Beijing
The Central Perk cafe immortalised in the US comedy show Friends has opened in the heart of bustling downtown Beijing.
The tiny cafe is a replica of the one in the show, with the handwritten menu on the wall, the brick interior and the iconic couch.
The atmosphere is completed by a TV screening DVDs of Friends with Chinese subtitles. The BBC's Martin Patience spoke to owner Du Xin.
Go to next video: What's wrong with Matt LeBlanc?