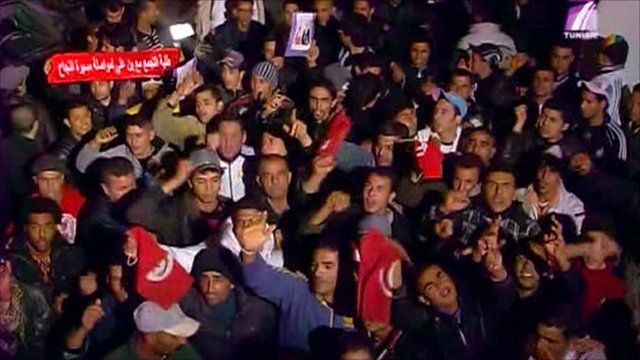 Video
Celebrations in Tunisia as president makes concessions
President Zine el-Abidine Ben Ali of Tunisia has announced he will not stand for re-election in 2014.
The announcement came as violent demonstrations against rising prices and lack of political freedom continued across the country.
During the televised address, the President also said he'd ordered security forces to stop using live ammunition.
At least 23 people have been killed in the unrest.
Adam Mynott, who is in Tunis, says the president's announcement marks something of a climbdown.
Go to next video: Clinton's warning to Arab leaders