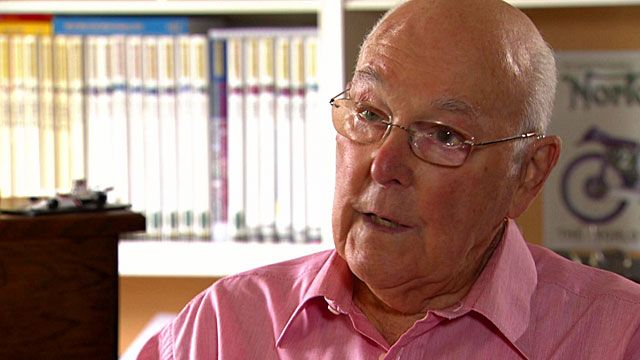 Video
'Lot of needle' between F1 rivals Hamilton and Rosberg
This coming weekend Silverstone will host its 50th British Grand Prix with Mercedes Benz drivers Nico Rosberg and Lewis Hamilton leading the drivers' championship.
Extratime's Rob Bonnet talks to Murray Walker, whose Formula 1 commentary was famous around the world until his retirement in 2001.
He says there is "a lot of needle" between Formula 1 rivals Hamilton and Rosberg.
Watch more clips at the Extratime website
You can see the full interview on BBC World News on Tuesday 1 July 2014 at 03:30, 08:30 and 20:30 GMT and on the BBC News Channel at 04:30 BST and again on Wednesday 2 July at 00:30 BST. Extratime is the sister programme of HARDtalk but its sole focus is on sport.
Go to next video: 'Brain drain' threat in Rugby Union