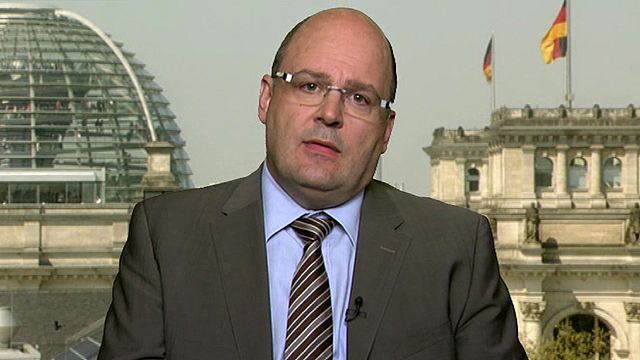 Video
Kampeter: 'Not for Germany to lecture' eurozone
Germany's Deputy Finance Minister, Steffen Kampeter, is one of the key ministers supporting austerity measures in the European Union.
Discussing the economic crisis Mr Kampeter told HARDtalk: "It is not the case for Germany to lecture anybody."
He said that eurozone politics were agreed by 17 finance ministers and they had a common voice.
"This is not German, or French or Spanish politics, it is eurozone politics [which] they agree unanimously," he added.
You can watch the full interview on BBC World News on Tuesday 16 April at 20:30 GMT and on the BBC News Channel on Wednesday 17 April at 00:30 BST.
Go to next video: Saatchi: Thatcher's 'eyes blazed'