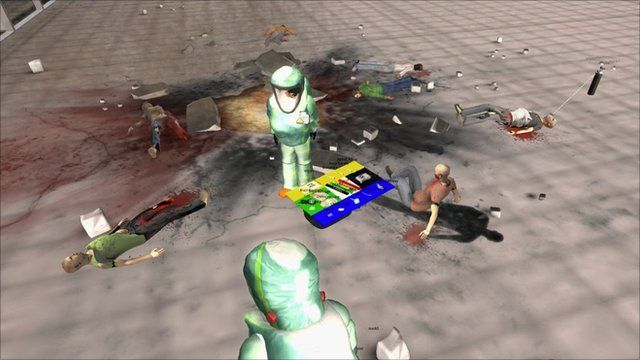 Video
Virtual reality training for major incident scenarios
Virtual reality is helping medical staff at St Mary's Hospital in London prepare for major incidents.
In this scenario medics are transported into the aftermath of a bomb blast.
The Health Show is broadcast on BBC World News on Saturdays at 1010 and 2010 GMT and on Sundays at 0710 and 2310 GMT. The programme is supported by the Gates Foundation.