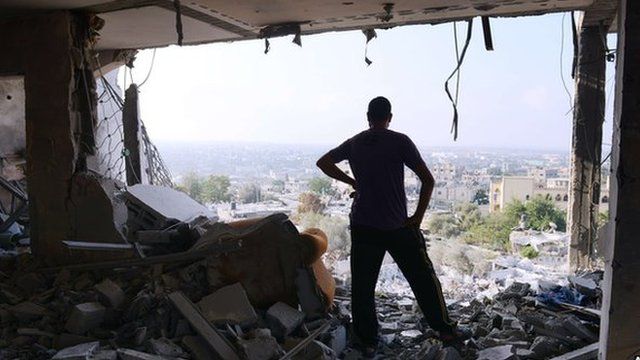 Video
Israel, Palestinians 'extend Gaza truce by five days'
Israeli and Palestinian negotiators have reportedly agreed to extend a ceasefire in Gaza by five days, just as a three-day truce was about to expire.
Officials from both sides have been holding indirect talks in the Egyptian capital, Cairo, aimed at finding a solution to the Gaza conflict.
Palestinian and Egyptian officials said a deal had been reached - but Israel has yet to comment.
Five rockets have meanwhile been fired from Gaza, Israel's military says.
No casualties have been reported in Israel. Hamas militants have denied they fired the rockets.
Yolande Knell reports.
Go to next video: The blockade of Gaza - in 60 seconds