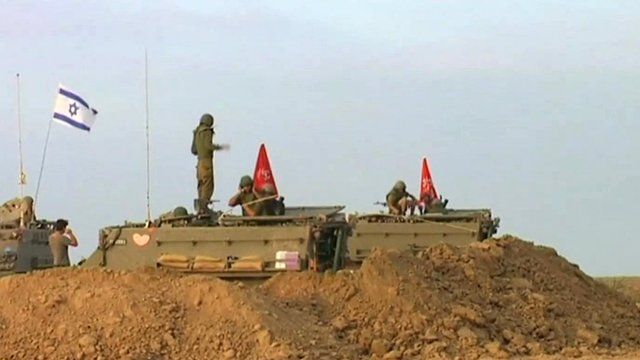 Video
Gaza militants 'seize Israeli soldier' as ceasefire ends
Israeli forces are searching for a soldier believed captured, as a Gaza truce with Hamas collapsed just hours after it began.
The soldier, named as Hadar Goldin, 23, went missing when Israeli forces trying to destroy a suspected militant tunnel were attacked, Israel's military said.
Israel and Hamas accused each other of breaching the 72-hour ceasefire.
Bethany Bell reports from Jerusalem.
Go to next video: Israel-Hamas ceasefire collapses