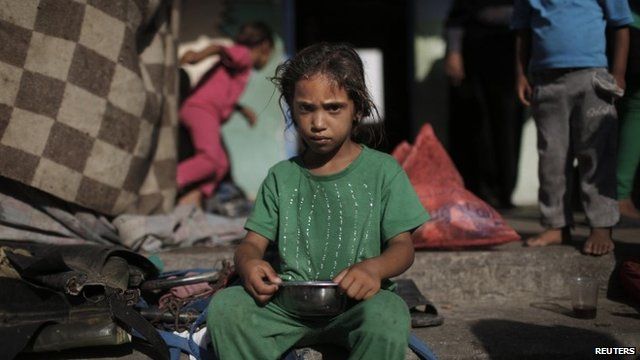 Video
Gaza-Israel conflict: Ceasefire push as death toll rises
Efforts to secure a ceasefire between Israel and the militant Hamas movement are intensifying as the death toll in the 18-day conflict continues to climb.
Gaza faced more Israeli shelling and air strikes overnight, while Israeli towns raised the alarm over Hamas rockets on Friday morning.
More than 800 Palestinians have now been killed, as well as 35 Israelis.
Chris Morris reports.
Go to next video: UNRWA 'not informed' before attack