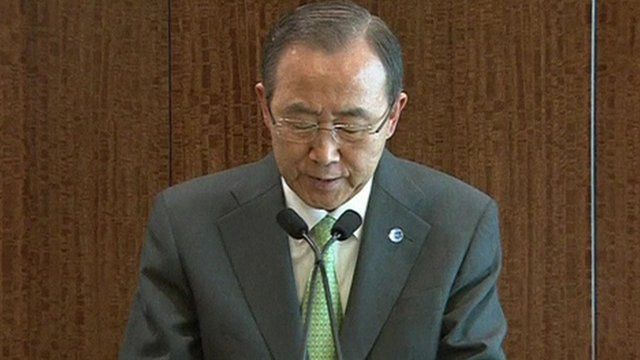 Video
Ban Ki-moon urges 'end to civilian casualties'
Ban Ki-moon has said he regrets Israel's decision to launch a ground offensive in Gaza and warned there could be "no military solution" to the conflict.
The UN Secretary General said hundreds of Palestinians had already died, including "the appalling killing" of four boys on a beach on Wednesday.
He added: "I urge Israel to do far more to stop civilian casualties."
The Israeli military said the offensive was in response to continued militant rocket fire and to strike a "significant blow to Hamas", which controls Gaza.
Go to next video: 'Journalists told to evacuate hotel'