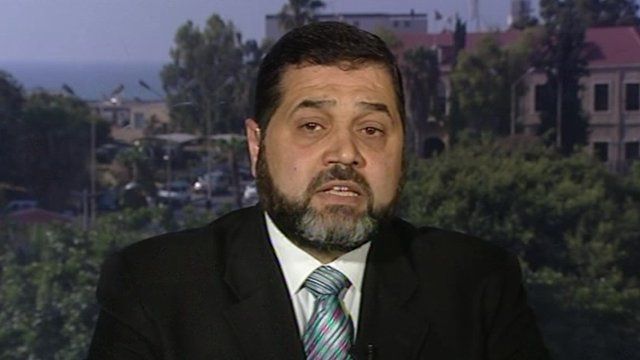 Video
Hamas spokesman on restoring ceasefire
As violence escalates between Israeli armed forces and Hamas, Osama Hamdan, a spokesman for the Palestinian militant group, told BBC HARDtalk that the ceasefire could be restored if Israel stopped its attack on Gaza and released people arrested in the last two weeks.
Speaking to Zeinab Badawi, Mr Hamdan said Israel must respect the ceasefire agreement endorsed in 2012 by both sides.
He also said there was no difference between the positions between Hamas and Fatah on this issue.
Go to next video: Dore Gold on hopes for Mid-East peace