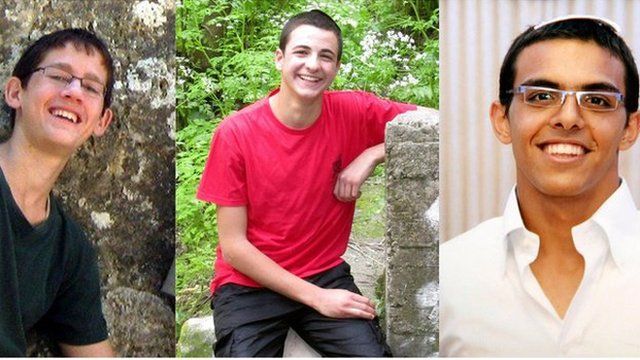 Video
Israeli teens found dead: BBC reports and reaction
The three Israeli teenagers who went missing earlier this month in the West Bank have been found dead.
An Israeli military spokesman said their bodies were found in a pit near the town of Halhul, north of Hebron.
Naftali Frenkel and Gilad Shaar, both aged 16, and 19-year-old Eyal Yifrach were last seen at a junction near Hebron as they hitchhiked home.
Watch BBC reports and reaction.