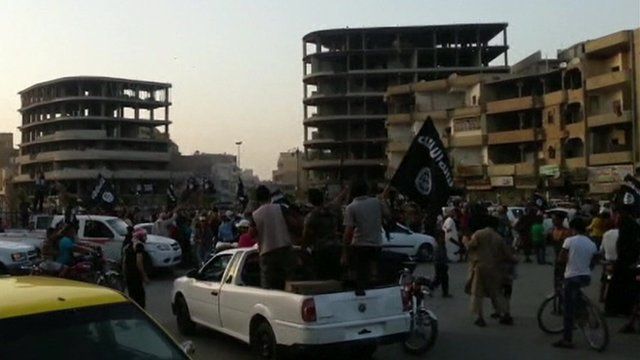 Video
Celebrations in Syria as Isis declares 'Islamic state'
Celebrations have taken place in the Isis-controlled Syrian city of Raqqa, after the jihadist militant group declared it was establishing a caliphate, or Islamic state, in its territory.
Setting up a state governed under strict Islamic law has long been a goal of many jihadists.
Isis already controls large parts of northern and eastern Syria, including its "beating heart" in Raqqa.
Amateur footage captured gunfire and car horns being sounded by supporters after the group's announcement on Sunday.
Go to next video: BBC's Bowen: What is a 'caliphate'?