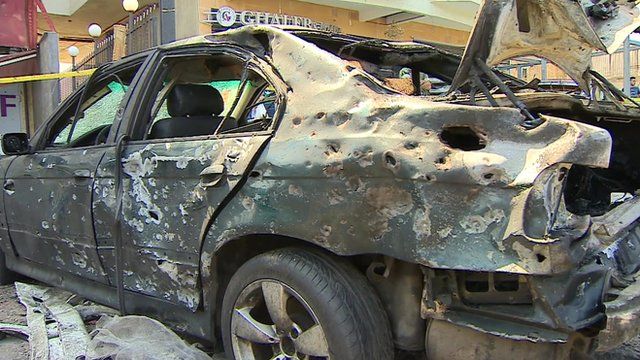 Video
Suicide car bomb hits Lebanese capital Beirut
A suicide bomber has detonated a car bomb near a Lebanese army checkpoint in the capital, Beirut, killing a security officer.
The blast, which caused a huge fire, occurred in a southern suburb mainly inhabited by Shia Muslims.
At least 12 people who were watching World Cup football in a nearby cafe were wounded.
BBC Arabic correspondent Carine Torbey reports.
Go to next video: Syria refugees vote in Beirut