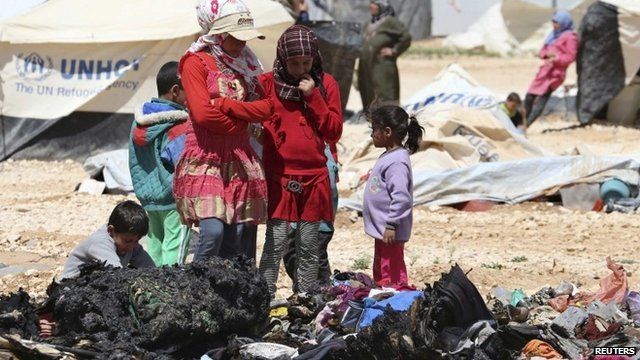 Video
Syria crisis: Violence erupts in Jordanian refugee camp
A Syrian refugee has died and many others have been wounded in a riot in the Zaatari refugee camp in Jordan which is home to 106,000 people.
The United Nations refugee agency says it is dismayed by the violence and appealed to refugees to respect Jordanian law.
James Reynolds reports from Istanbul.
Go to next video: Syria: Inside a Jordanian refugee camp