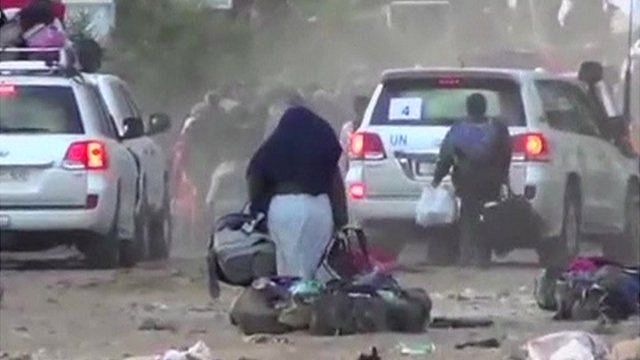 Video
Syria crisis: UN concerned for men and boys in Homs
The United Nations says it is "deeply concerned" about the fate of hundreds of men and boys who have been detained by the Syrian authorities after trying to escape from the besieged city of Homs.
A temporary ceasefire has enabled some to leave the city but there is concern about what will happen when the current humanitarian operation ends.
More than 1,000 civilians, mostly women, children and the elderly have been evacuated since an agreement was reached last week.
Before the humanitarian operation began, the UN estimated there were more than 2,500 people trapped in Homs.
Around 190 other men were still being questioned.
Lyse Doucet reports.
Go to next video: Fresh hopes for truce in Syria's Homs