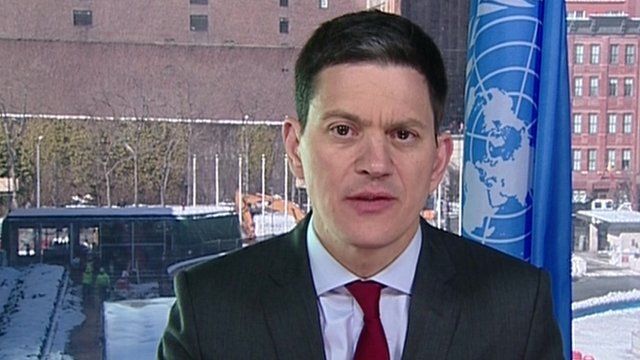 Video
David Miliband urges UN action on Syria aid
Former British Foreign Secretary David Miliband has called on the UN Security Council to pass a binding resolution demanding open access so that humanitarian groups can bring more aid into Syria.
Speaking to the BBC he said: "It's time for the collective conscience of the world to be pricked on this issue after three years of absolute misery for the people of Syria."
His comments came as emergency officials started to evacuate small groups of civilians from the city of Homs.
Go to next video: Homs Old City evacuation begins