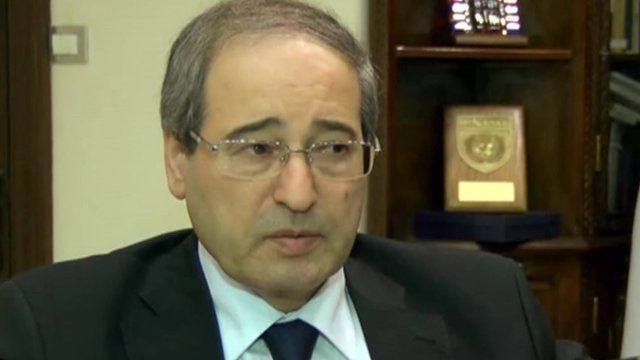 Video
Syria Deputy FM Faisal al-Mekdad rejects delay claims
Accusations that Syria is delaying the destruction of its chemical weapons stockpile are "absolutely unjustifiable", the country's deputy foreign minister has insisted.
Faisal al-Mekdad told the BBC that Syria was "committed to all its agreements - with the OPCW and the UN Security Council".
Syria has about 1,300 tonnes of declared chemical weapons.
The US said last week that so far only about 4% of the stockpile - 30 tonnes - had left the country.
Go to next video: Syria misses weapons deadline