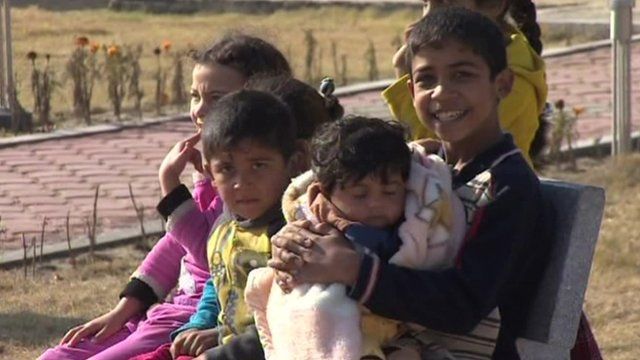 Video
Iraq's Sunni refugees seek shelter among Shia
After weeks of fighting between militant groups and Iraqi forces in Anbar province, civilians caught in the middle have been fleeing for safety.
The region has a Sunni majority but safe places of refuge are being found - including among Iraqi Shia in Karbala.
Authorities say they are welcome to stay but without national or international help, their hosts could struggle.
Nahed Abouzeid reports from Karbala.