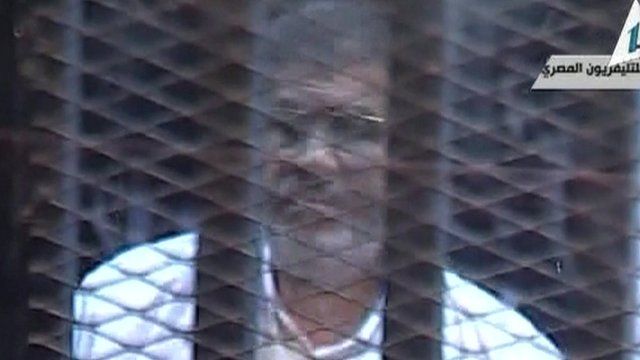 Video
Morsi jailbreak trial: Ex-president in glass cage
The trial of Egypt's former Islamist President Mohammed Morsi over his escape from prison in 2011 has begun.
Mr Morsi is appearing in a sound-proofed glass box during the trial and will only be permitted to speak after raising his hand.
Another 130 people are also facing charges in the prison break trial.
Mr Morsi was seen inside the glass cage for the first time as the prosecutor began to read out the defendants' names.
Go to next video: Morsi protest girls jailed in Egypt