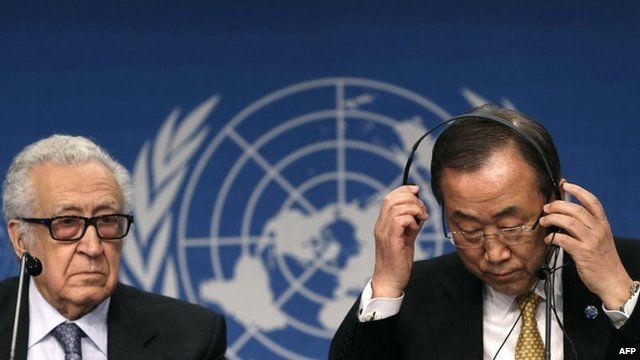 Video
Syria crisis: Geneva II talks
Live coverage of events at the Geneva II talks in Switzerland on the conflict in Syria.
The meetings are the first formal peace talks since the conflict began three years ago.
Government and rebel delegations will be in separate rooms and conduct negotiations through a UN mediator.
There are still entrenched divisions - with the government wanting to focus on terrorism, and the opposition on how to remove President Bashar al-Assad.
Go to next video: Peek inside UN ahead of Syria talks