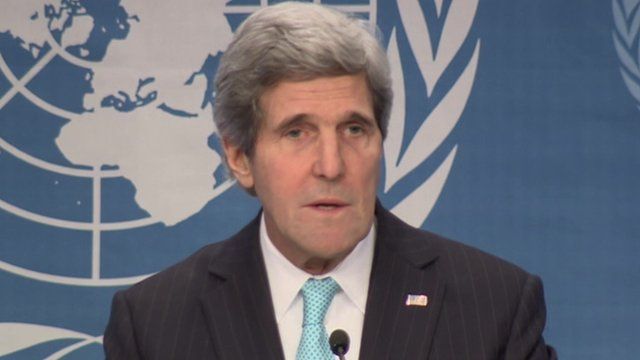 Video
John Kerry calls Bashar al-Assad a 'magnet for terrorism'
Syria's government and main political opposition have traded bitter accusations on the first day of a major peace conference in Switzerland.
The summit is discussing the Geneva communique which lays out a political transition plan for Syria.
At his press conference, US Secretary of State John Kerry said: There is no-one who has done more to make Syria a magnet for terrorists than Bashar al-Assad,"
Go to next video: Bitter exchanges at Syria talks