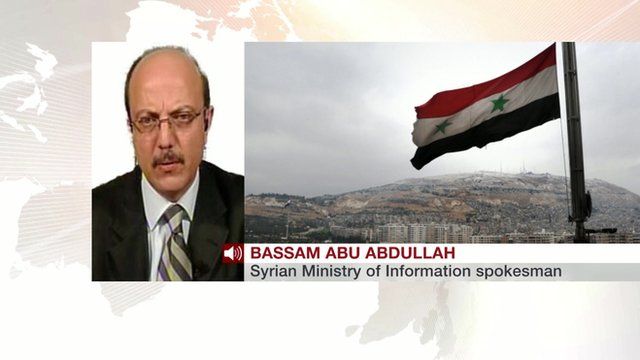 Video
Syria torture claims rejected by government spokesman
A government spokesman has denied claims that Syria has systematically tortured and executed about 11,000 detainees since the start of the uprising.
Syrian Information Ministry spokesman, Bassam Abu Abdullah, said investigators could not be certain about the source of the pictures contained in the report released on Tuesday.
The report, published by three former war crimes prosecutors, examined thousands of still images of dead prisoners reportedly smuggled out by a defector.
Go to next video: Syria crisis - Geneva II explained