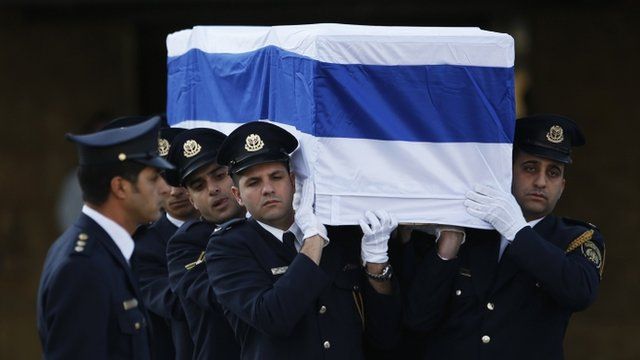 Video
Ariel Sharon funeral takes place
Former Israeli Prime Minister Ariel Sharon is being buried at his family's ranch in the Negev desert, following a state memorial service earlier on Monday.
Speakers at the state memorial for Israel's former PM Ariel Sharon described him as an "indomitable" man devoted to the security of his people.
Mr Sharon, regarded by many Israelis as a great statesmen but widely loathed in the Arab world, died on Saturday aged 85 after eight years in a coma.