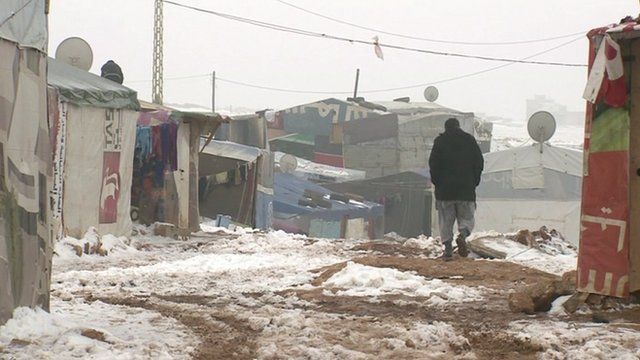 Video
Syria crisis: Inside Lebanon's refugee settlements
European leaders "should be ashamed" by the "paltry" numbers of refugees from Syria they are prepared to resettle, human rights group Amnesty says.
Only 10 member states have offered to take in refugees and even then only 12,000, it complains. The UK and Italy have offered no places at all, it adds.
But the UK government says it is focusing on the region and is one of the biggest international donors.
Jeremy Bowen reports from inside a tented settlement in Lebanon, now home to Syrian refugees.
Go to next video: Harsh conditions for Syria refugees