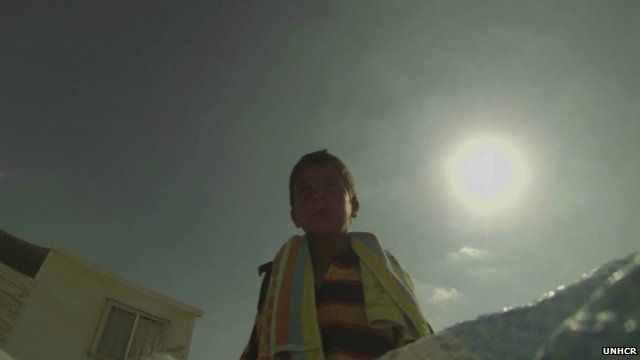 Video
Syria: The young refugee breadwinner
As part of a report into the situation facing young Syrian refugees, the UN refugee agency filmed Abdullah, a boy who lives in the Zaatari refugee camp in Jordan.
Abdullah works each day collecting dry bread from others who live in Zaatari. He and his father sell the bread to a Jordanian man in an effort to make ends meet.
The UN report details the daily difficulties facing young refugees who have fled war-torn Syria.
It says large numbers face poor access to education and are forced to find work to help feed and clothe their families.
Many also show signs of psychological and emotional damage, the UN says.
Video filmed and edited by the UNHCR