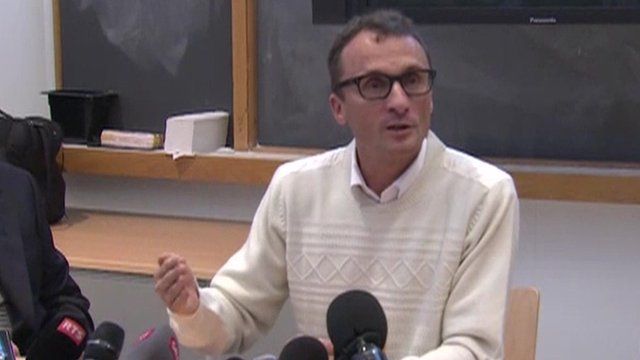 Video
Mystery of Arafat polonium levels
Swiss scientists have confirmed that the late Palestinian leader Yasser Arafat had high levels of radioactive polonium in his body when he died, according to tests.
However, Professor Francois Bochud told reporters on Thursday that said it was not possible to either exclude or confirm polonium as the cause of his death in 2004.
Many Palestinians have long believed that Israel poisoned Arafat but Jerusalem has consistently denied any involvement.
Go to next video: Polonium confirmed in Arafat remains