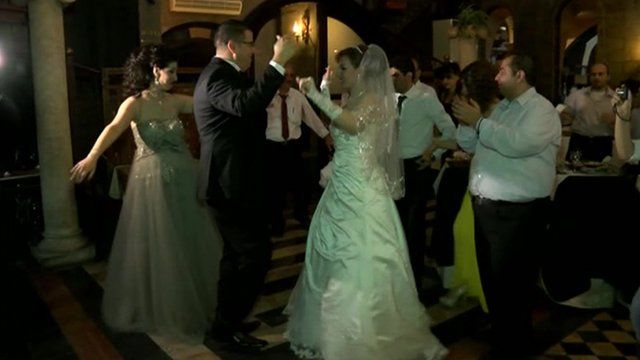 Video
Syrians' social habits change after two years of conflict
For decades, Damascus has been known for its vibrant nightlife, with bars and cafes busy into the early hours.
But the Syrian capital has seen many changes in the past two years as people try to cope with the ongoing unrest in the country.
Many businesses have closed, while others are having to adjust as customers change their lifestyles.
Hadya Alalawi reports.
Go to next video: The Syrian folk singer hot in the US