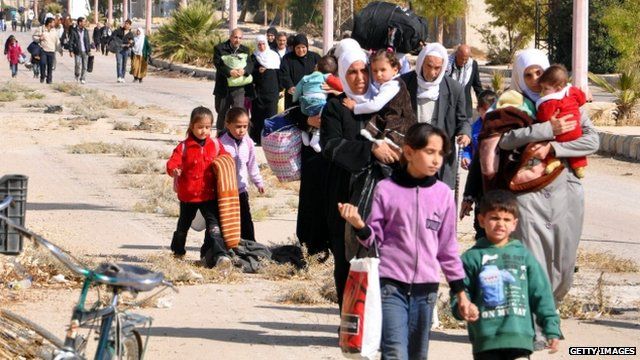 Video
Syrian civilians in Moadamiya 'were too weak to walk'
For nine months the residents of the Damascus suburb of Moadamiya have been under siege by Syrian armed forces.
They stopped civilians from getting out and food from getting in.
The siege came to an end on Tuesday, at least in part, and the BBC's correspondent Lyse Doucet was there to witness it.
Speaking to the Today programme, she said: "It was terrible to see this tide of people finally emerging from the besieged neighbourhood of Moadamiya.
"Some people were too weak to walk and had to be stretchered out."
First broadcast on the Today programme on Wednesday 30 October.