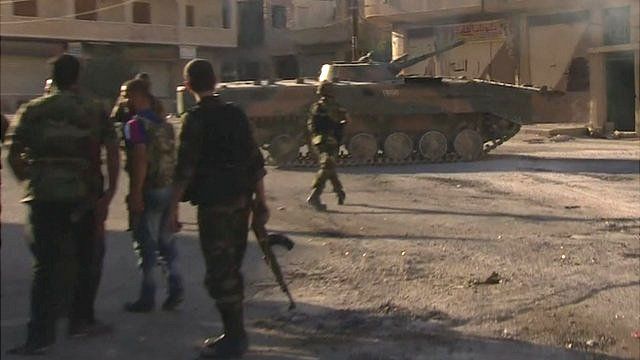 Video
Syria crisis: Diplomatic push for plan to secure weapons
US Secretary of State John Kerry is preparing to meet his Russian counterpart Sergei Lavrov in Geneva for talks about a Russian-led plan to try and secure Syria's chemical weapons.
Meanwhile, intense fighting between troops loyal to President Bashar al-Assad and rebel forces continues on the ground in Syria.
Bridget Kendall reports.
Go to next video: Inside Syrian town where battle rages