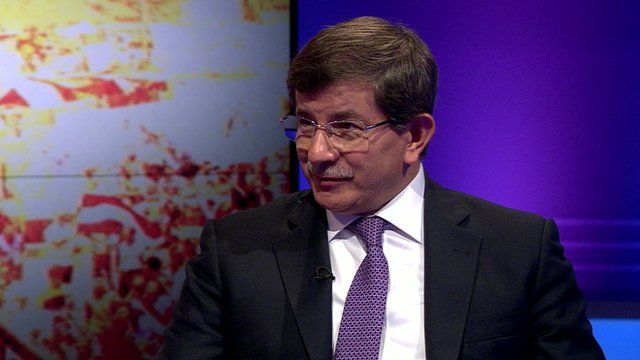 Video
Turkey says a red line has been crossed
UN Secretary-General Ban Ki-moon has said the alleged chemical weapons attack near the Syrian capital "needs to be investigated without delay".
He is sending disarmament chief Angela Kane to Damascus to press for an investigation, his spokesman Eduardo del Buey said on Thursday.
Turkish Foreign Minister Ahmet Davutoglu has also stressed the need for an urgent response, and criticised the lack of UN action. He told Newsnight's Victoria Derbyshire that it is "not the first time Assad has crossed red lines".
Go to next video: Syria attack: What the footage tells us