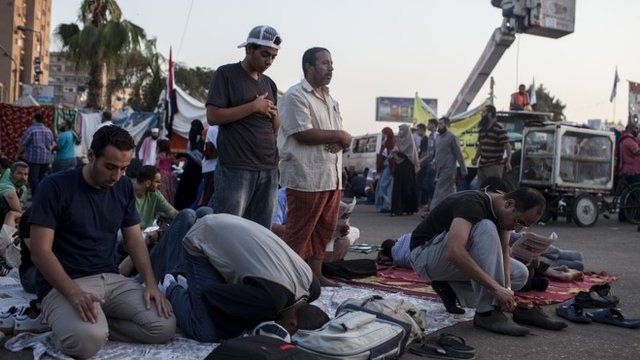 Video
Inside Egypt's pro-Morsi protest camps
Supporters of the former Egyptian President Mohammed Morsi have insisted they will continue with large sit-in protests until the ousted leader is reinstated.
The country's foreign minister has said the sit-ins cannot continue "endlessly", but so far the authorities have not moved against the protest camps.
The BBC's James Reynolds took a walk around the camp outside the Rabaa al-Adawiya Mosque in Cairo which, he says, has become like a capital for the protesters.
Go to next video: Egypt police break up Morsi march