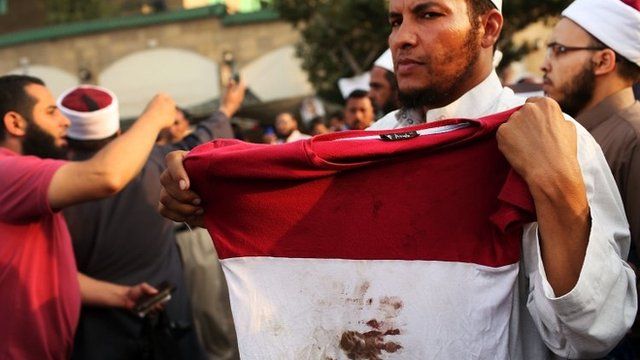 Video
Egypt unrest: Muslim Brotherhood rejects poll plan
Senior officials in Egypt's Muslim Brotherhood have rejected the timetable for new elections set out by interim leader Adly Mansour as unrest in the country continues.
Adly Mansour's decree, issued on Monday, would have amended the suspended Islamist-drafted constitution within 15 days and paved the way for parliamentary elections in early 2014.
But as at least 51 supporters of ousted President Morsi were killed at a Cairo barracks, a leading Brotherhood figure said the plan would take Egypt "back to square one".
Quentin Sommerville reports from Cairo.
Go to next video: Morsi supporters shot dead in Cairo