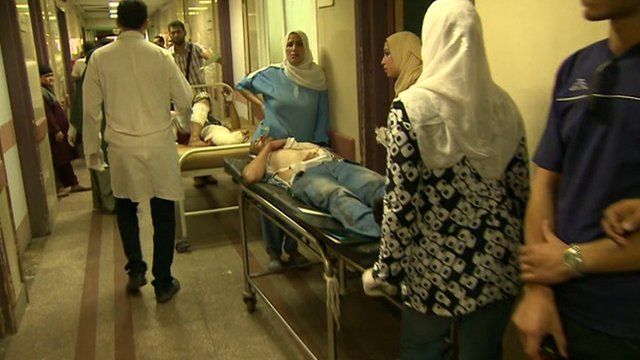 Video
Egypt unrest: 'Emotions running high' at hospital treating injured
At least 42 people have been shot dead near a military barracks in Cairo, amid ongoing unrest over the removal of Egypt's President Mohammed Morsi.
The Muslim Brotherhood says its members were staging a pro-Morsi sit-in at the barracks, where he is believed to be in detention, when they were fired on.
But the army said a "terrorist group" had tried to storm the barracks.
Aleem Maqbool reports from a hospital in Cairo which is treating many of the injured.
Go to next video: 'Army is ruling with fire and steel'