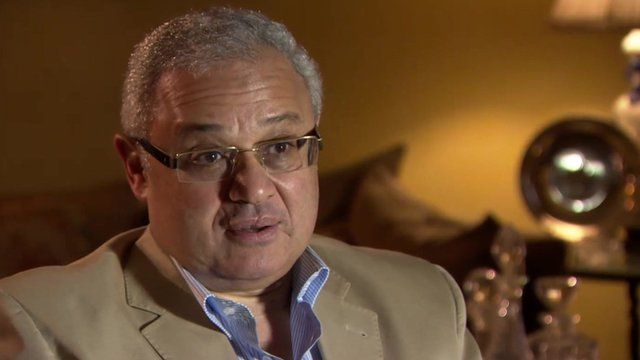 Video
Egypt: Morsi made 'one mistake after another', says ex-minister
Hisham Zaazou was Egypt's tourism minister under Mohammed Morsi, and resigned in June over the controversial appointment of an Islamist governor in Luxor.
He later took up his post again, but then resigned for a second time after Mr Morsi's speech on Wednesday 26 June.
He was one of the ministers not affiliated with an Islamist party.
Speaking to the BBC's Middle East editor Jeremy Bowen, Mr Zaazou said that President Morsi made "one mistake after another" and that military intervention was necessary for Egypt to head "in the right direction".
Go to next video: Two new Egypts emerge from unrest