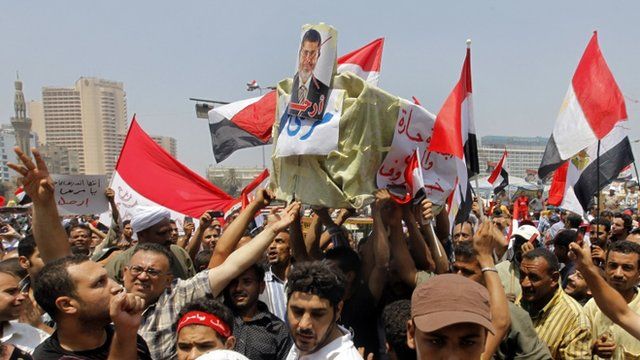 Video
Egypt awaits army statement after deadline passes
Egyptians are awaiting a televised statement on the country's political crisis, as a deadline set by the army for a resolution to the turmoil passed.
President Mohammed Morsi has repeated his offer of a consensus government, but still refuses to step down.
A spokesman for the Muslim Brotherhood, to which Mr Morsi belongs, tweeted that a "full military coup" was under way.
Emily Buchanan reports.
Go to next video: Egypt in 90 seconds: What went wrong?